Secure Pharmaceutical Logistics: A Prescription for In-Transit Loss
---
Last week we wrote about the changing face of pharmaceutical theft, a multimillion dollar problem in the United States. Data from FreightWatch International Supply Chain Intelligence Center and The Pharmaceutical Cargo Security Coalition (PCSC) highlight the industry's challenges: more frequent and violent street level robberies; more sensitive and expensive therapeutics, including biopharmaceuticals, and; more government regulation.
The cost is not just financial. Prescription drug abuse, particularly of opioids and analgesics, has devastating societal effects. Unintentional overdose deaths from prescription pain relievers have soared in the United States, more than quadrupling since 1999. Growing evidence suggests a relationship between increased non-medical use of opioid analgesics and heroin abuse in the United States. Illicit demand for prescription drugs results in more crime, completing a vicious cycle.
Better protection of pharmaceuticals in transit is an important component of the strategy to curtail the theft of prescription drugs for the underground market. Dunbar Armored Pharmaceutical Secure Shipping protects against high-value and last mile delivery theft with a range armored ground and air transportation services. These include our signature red and black armored trucks, armored tractor trailers, and next-day air transportation for as many as two skids.
Two or more uniformed security officers are assigned to every ground vehicle. These professionals are specially trained for heightened situational awareness and tactical response specific to moving pharmaceutical cargo for shipments of any size; from full truck load (FTL) to a single package moving between pharmacy locations. Extensive background checks are performed routinely and regularly. We are a non-stop carrier. There are no overnight hotel stays and someone is always with the vehicle. Relief teams are deployed for long trips to ensure the safety of our security officers, our customers' cargo, and the general public.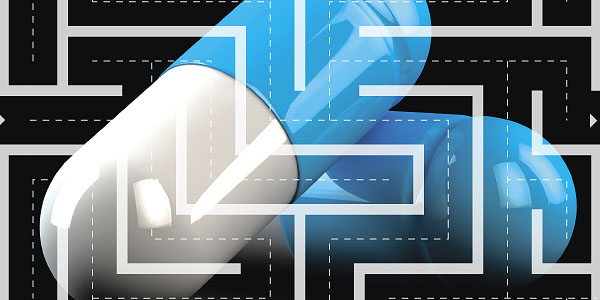 Dunbar Armored Pharmaceutical Secure Shipping via air transportation is equally secure. We operate only cargo aircraft that we control and monitor with proprietary flight tracking systems. We never use passenger carriers. Secondary and tertiary contingency plans are in place for all shipments.
Technology innovation is a hallmark of Dunbar Armored Pharmaceutical Secure Shipping. Most of our fleet is climate controlled. All have integrated tracking and intrusion deterrence, including sophisticated electronic locking systems, engine kills switches, integrated GPS, and package-level protection.
We have close working relationships with law enforcement and federal agencies. Notably, Dunbar Armored has gone through a rigorous DEA certification program and Dunbar personnel work side-by-side at key transportation hubs.
These differences make Dunbar Armored significantly safer than common carriers or last mile courier services.
Please come back to this blog regularly.  You will also find us on LinkedIn, Facebook, Google+ and YouTube.
Ready to protect your assets? Let's Talk.
Copyright 2020, Dunbar Security Solutions Inc.